Birth Injury Articles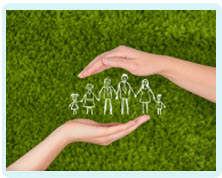 Claim for Failed 3rd Degree Tear Stitching
If you have suffered a third degree tear during the birth of your child, your injury needs to be repaired by a highly-skilled surgeon. If your repair has failed, you may be able to claim compensation.
Why does a 3rd degree tear fail?
If your third degree tear repair has failed, it may be for a couple of reasons:
Your injury may have been inaccurately diagnosed in the first place and, therefore, only part of your injury may have been repaired. You may, therefore, still be suffering some pretty awful symptoms
Your surgeon may have used either inappropriate techniques or materials in the course of your repair and the repair may have broken down or failed due to this.
In either scenario, you may be able to pursue a successful compensation claim.
Medical guidelines
The Royal College of Obstetricians and Gynaecologists' guidelines state that all women should undergo a thorough perineal and rectal examination if they have given birth vaginally. If this does not take place, and your injury is not diagnosed, or is inaccurately diagnosed, you are unlikely to receive a full repair.
In this situation, the medical professional responsible for your care during the birth may be considered to have provided substandard care and you may be able to make a claim.
The guidelines also clarify the methods and materials which should be used to repair perineal tears and if these are not used, resulting in a failure of the repair, it may be considered that you have received a poor repair.
Severe tear symptoms
The problem with a poor-quality or inadequate repair is that your symptoms may become permanent. Delayed surgery for a severe perineal tear (a 3rd or 4th degree tear) is unlikely to be as successful as if it had been done at the time.
This may leave you with the following symptoms:
Inability to stop yourself passing wind
Inability to stop yourself passing faeces (poo)
Extreme urgency when needing to go to the toilet
If you are already suffering with these symptoms, you will be aware how badly they can affect your life. It can be very difficult to work or to socialise with these symptoms. Many women feel that they cannot support their children in the way they wished to, for instance going swimming or going to the park, for fear of bowel accident.
Many women become depressed and socially isolated due to their shocking symptoms.
Speak to a solicitor
If you are struggling with appalling, on-going symptoms because medical professionals failed to diagnose or repair your injury effectively, you need to talk to a specialist medical negligence solicitor.
Contact Glynns Solicitors today. We have supported lots of women in making highly-successful compensation claims and would be very happy to advise you.
Please call us on 0800 234 3300 (or from a mobile 01275 334030) or complete our Online Enquiry Form.

---