Birth Injury Claims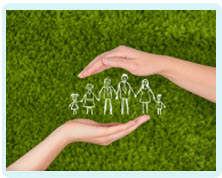 Can I Sue for a 3rd Degree Tear after an Instrumental Delivery?
An instrumental delivery is a risk factor in severe perineal trauma during childbirth. In addition to other factors, such as a first vaginal delivery or a large baby, an instrumental delivery with either forceps or ventouse can increase the likelihood that the new mother will suffer a 3rd or 4th degree tear.
However, it is not necessarily negligent.
Instrumental delivery and episiotomy
The guidelines of the Royal College of Obstetricians and Gynaecologists recommend that, when an instrumental delivery is thought to be necessary, it should also be considered whether or not it would be appropriate to carry out an episiotomy.
If the episiotomy, or cut to the perineum, is carried out correctly, it is believed that it may reduce the chance of a severe tear during an instrumental delivery.
Therefore, if a woman suffers a third or fourth degree tear during an instrumental delivery and an episiotomy has not been carried out prior to the delivery, the medical professionals may be regarded as having provided substandard care.
Repair and recovery
If the third degree tear is accurately diagnosed and competently repaired after the birth, the new mother should make a good recovery and any unpleasant bowel symptoms should ease.
If a repair is not carried out, or is ineffectively done, the new mother may continue to suffer appalling symptoms of bowel incontinence and it may be possible to make a claim for compensation.
Diagnosing severe tears
As stated above, a woman who has undergone an instrumental delivery is at a higher risk of suffering a severe tear.
It is imperative, therefore, that extreme care is taken in examining her following the vaginal birth of her child.
An examination of the perineum should include a digital, rectal examination to check for any signs of anal damage such as a 3rd degree, 4th degree or buttonhole tear.
Medical negligence
If a woman suffers long-term debilitating symptoms, such as bowel incontinence, because her severe perineal tear was undiagnosed, despite her raised risk, the relevant medical professionals may be regarded as having acted negligently.
Seek legal advice
Contact Glynns Solicitors to talk to a specialist medical negligence solicitor. We have supported numerous women in making claims for poor care of perineal trauma and will be happy to advise you.
Please call us on 0800 234 3300 (or from a mobile 01275 334030) or complete our Online Enquiry Form.

---