Birth Injury Articles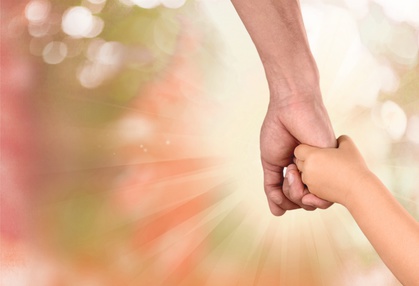 Can I Sue the NHS for a Birth Injury Fistula?
If you have developed a recto-vaginal fistula following the birth of your child, it might be that you have suffered a fourth degree tear or a buttonhole tear which has been poorly managed.
What is a recto-vaginal fistula?
A recto-vaginal fistula is an abnormal hole or passage between the rectum and the vagina. This may have developed due to damage to the lining of the bowel. The problem with a fistula is that it can allow matter to travel between two parts of the body which are not normally connected. A recto-vaginal fistula can mean that wind and faeces starts to leave the body through the vagina rather than through the anus.
Understandably, this can be extremely distressing as well as impacting on the woman's confidence in leaving the house, travelling and interacting with other people.
This can severely restrict a woman's earning capacity. Areas of employment such as teaching, retail, hospitality and social care can become very difficult to engage in due to the likelihood of bowel accidents and the unintentional leakage of wind or faeces.
Fourth degree tears and fistulas
A 4th degree tear which is not properly repaired can allow a recto-vaginal fistula to develop.
A 4th degree tear can occur during vaginal childbirth and causes the anal sphincter muscles to be damaged as well as injuring the lining of the anal canal. This requires a skilled repair. Without this, the tissue around the injury can break down and the woman can develop a fistula.
Buttonhole tears and fistulas
A buttonhole tear likewise can occur during vaginal childbirth. In this unusual situation, the lining of the interior of the anus is damaged without the anal sphincter muscles being affected. This can also lead to the development of a recto-vaginal fistula.
Medical negligence
Fourth degree tears and buttonhole tears can both clearly cause not only distressing but life-changing long-term symptoms if they are not diagnosed and addressed competently at the time they occur.
If you are suffering from the on-going physical and financial impact of these appalling injuries, contact us today to talk to a specialist medical negligence solicitor.
We have supported numerous women whose lives have been severely restricted due to the negligence they have suffered and will be very happy to advise you as to the suitability of making a compensation claim.
Please call us on 0800 234 3300 (or from a mobile 01275 334030) or complete our Online Enquiry Form.

---
Testimonials
"Before we contacted you we had no real idea that we had grounds for a medical negligence claim but after speaking to you if became clear that Wendy was indeed treated poorly. Chris took the time to explain what was happening and kept us to speed. Our deepest gratitude to you all and Chris in particular."
"I would like to say a big thank you to you for making this whole process easy and relatively painless. You kept me informed throughout and you were always polite and courteous in all forms of communication. I would not hesitate to recommend you to friends and family, so a really big thank you and I wish you all the best in the future."
» Read More Medical Negligence Testimonials?

Free Birth Injury Guide