Birth Injury Articles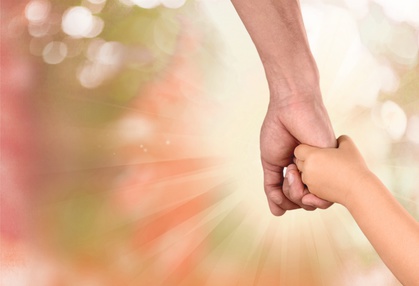 Can I Sue My Hospital for a Perineal Tear?
Perineal tears are not uncommon. Nor are they necessarily a sign of hospital negligence. Unrepaired severe tears, however, might well be.
Perineal damage during childbirth
Approximately 90% of women are thought to suffer some degree of perineal damage during the course of giving birth vaginally. Inevitably, the area around the vagina needs to stretch as a baby is born and this can cause the skin and muscle to tear.
Most frequently this will only be a small tear, a 1st or 2nd degree tear, which should heal quickly and effectively.
However, occasionally, a woman will suffer a more severe tear which extends beyond the perineum to cause damage to either the external muscle of the bowel or, at worst, internal anal damage.
Medical negligence
This is not necessarily a sign of negligence as such a severe injury can occur when a heavy baby is being born, especially if it is the woman's first vaginal birth and she requires a ventouse or forceps delivery.
It is possible that the medical professionals attending the birth may be considered negligent, however, if an episiotomy was not carried out prior to an instrumental delivery.
In our experience, where a compensation claim is most likely to be a suitable course of action is when medical professionals fail to notice that the woman has suffered a severe tear at all.
Sometimes, there is a complete failure to diagnose any damage or, frequently, the fact that an injury has occurred is observed but the degree of severity is not realised, perhaps due to a failure to undertake a thorough examination.
In this scenario either an inadequate repair or no repair will take place, leaving the new mother to develop extremely unpleasant symptoms of bowel urgency or incontinence.
This is the situation where it might be appropriate to make a claim for compensation against the relevant hospital.
Impact of a severe perineal tear
An unrepaired severe anal tear can blight a woman's life for the long-term, restricting her capacity to work, travel, socialise and bring up her children.
A 3rd or 4th degree tear can cause the woman to suffer serious bowel problems. This might mean that she has very little time to reach a toilet when needing to poo. It might mean that she cannot control her bowels at all and passes wind and/or faeces without intending to.
Understandably, this can make someone reluctant to leave the house or interact with other people.
Making a compensation claim
If you are suffering the unpleasant symptoms of an unrepaired severe tear, contact us to talk to a specialist medical negligence solicitor about making a claim for compensation.
We have supported many women in pursuing such claims and will be happy to advise you.
Please call us on 0800 234 3300 (or from a mobile 01275 334030) or complete our Online Enquiry Form.

---