Birth Injury Articles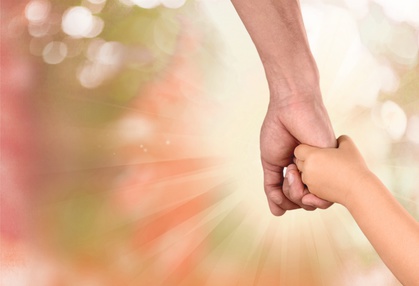 Can I Sue for a Third Degree Tear?
Perineal tears in childbirth can cause life-changing symptoms. When is it appropriate to make a claim for medical negligence?
Perineal tears and medical negligence
Third degree tears can occur entirely naturally during vaginal childbirth. If diagnosed promptly and repaired effectively, they are unlikely to prompt a claim for medical negligence. However, if the medical response to a perineal tear is substandard in any way, leaving the mother with on-going symptoms, a medical negligence claim may be appropriate.
Perineal tears
A perineal tear is a common occurrence in natural childbirth, with up to 90% of women experiencing a tear of some degree. Fortunately, most tears are small and the woman should heal quickly with no long-term symptoms. For a few women, however, a severe tear may occur which requires immediate and experienced medical attention.
Severe tears (known as third and fourth degree tears) are a serious medical problem because they can leave the woman with long-term wind and faecal incontinence if they are not handled promptly and effectively. If a woman suffers a severe perineal tear during childbirth, it means that her anal sphincter has been damaged, reducing her ability to control her bowels.
There are certain circumstances which are thought to increase the chances of a woman experiencing a severe tear such as a large baby, a prolonged birth or an assisted delivery, using forceps or a ventouse. However, these are not signs of medical negligence and are unlikely to prompt a claim against the medical practitioners.
Medical Negligence
Medical negligence may occur, however, if the midwife or obstetrician do not thoroughly examine the mother after the birth, failing to observe that a severe tear has occurred. This will lead to a failure to repair the tear. Given that the best outcomes and recovery chances are the product of a prompt repair, a delay at this point may make the difference between a good recovery and long-term incontinence.
Occasionally, a tear may be noticed but the severity of it may be under-estimated, leading to an inadequate repair. Should this happen, the mother is likely to continue to experience some symptoms and may need further surgery to effect a proper and full repair. In these circumstances, a claim for medical negligence may be appropriate.
On-going Symptoms
If you believe you may have an undiagnosed third or fourth degree tear, you may be experiencing some of the following symptoms:
Inability to control wind
Urgency when needing to empty your bowel or inability to control the bowels at all
Infections of the perineum
Pain during intercourse
Leakage from the vagina
In these circumstances, you should seek medical attention as soon as possible.
Seek legal advice
If you have suffered a severe perineal tear which has not been properly repaired, you may be able to make a claim for compensation. This may help you to deal with the unpleasant symptoms you are continuing to experience.
Glynns Solicitors is a specialist medical negligence legal practice with considerable experience of supporting successful claims for perineal tears.
We would be happy to discuss your circumstances with you and help you decide whether or not you could pursue a compensation claim.
Please call us on 0800 234 3300 (or from a mobile 01275 334030) or complete our Online Enquiry Form.

---