Birth Injury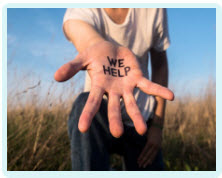 Can I Make a Compensation Claim for Childbirth Perineal Trauma?
Poor medical management of perineal trauma during childbirth can result in disabling symptoms for the new mother.
What is childbirth perineal trauma?
When a woman gives birth through the vagina, it is quite likely that she will suffer some form of tear to the area around the vagina. This injury is referred to as a perineal tear or perineal trauma. The perineum is the region between the vagina and the anus and it comes under pressure to stretch when a baby is born.
Forms of perineal trauma
There are several different types of perineal damage. First and second degree tears, the most common form of perineal damage, only injure the perineal area and will probably recover quickly.
Third and fourth degree tears cause more severe damage and can justify a claim for compensation if they are not cared for effectively and in accordance with the guidelines of the Royal College of Obstetricians and Gynaecologists.
Medical management of severe perineal trauma
In the first instance, a new mother should undergo a careful and thorough examination if she has given birth through the vagina. This assessment should include a digital rectal examination where a gloved finger is inserted into the anus to check for any damage.
Any damage should then be carefully, fully and accurately diagnosed and recorded. As far as severe tears are concerned, this would mean recording damage as either a 3a, 3b, 3c or 4th degree tear.
Any damage then needs to be repaired in an operating by a skilled and experienced professional to ensure that the full extent of the injury is dealt with using the best techniques.
Is perineal trauma negligent?
If any injury is identified and effectively repaired, it is unlikely that it would justify a claim for compensation.
If, however, the injury is not properly diagnosed or is inadequately repaired, the new mother can suffer symptoms of urgency and incontinence as a result. In this situation, the relevant medical professionals may be regarded as having provided only substandard care and it might be appropriate to make a compensation claim.
Speak to a solicitor
If you are struggling with on-going and debilitating symptoms due to substandard care of perineal trauma, you may wish to talk to a specialist medical negligence solicitor about a compensation claim.
Contact Glynns Solicitors today. We have extensive experience of supporting compensation claims for the impact of perineal trauma and one of our team will be very happy to discuss your experience with you.
Please call us on 0800 234 3300 (or from a mobile 01275 334030) or complete our Online Enquiry Form.

---
Testimonials
"Before we contacted you we had no real idea that we had grounds for a medical negligence claim but after speaking to you if became clear that Wendy was indeed treated poorly. Chris took the time to explain what was happening and kept us to speed. Our deepest gratitude to you all and Chris in particular."
"I would like to say a big thank you to you for making this whole process easy and relatively painless. You kept me informed throughout and you were always polite and courteous in all forms of communication. I would not hesitate to recommend you to friends and family, so a really big thank you and I wish you all the best in the future."
» Read More Medical Negligence Testimonials?

Free Birth Injury Guide