Birth Injury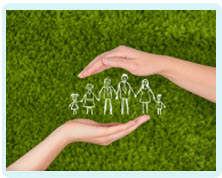 Can I Get Compensation if the Hospital Missed My Birth Tear?
Birth tears during vaginal birth are common and it is very important that they are diagnosed and dealt with as soon as possible. Missing these injuries can cause highly-distressing symptoms.
Perineal birth tears
For most new mothers, the damage will be small and, if necessary, the tear can be stitched in the maternity ward. Recovery should be rapid and complete. Some women will not need stitching at all.
Occasionally, however, a new mother will suffer a more severe birth tear during vaginal birth. This is thought to affect around 5% of vaginal births and this form of injury requires a careful examination, an accurate diagnosis and a skilled repair.
If these elements of good-quality care are neglected, the new mother may find that, when she is sent home with her baby, she starts to experience extremely unpleasant symptoms.
If a woman suffers significant and on-going difficulties because her birth tear was not repaired, the relevant medical professionals may be regarded as having provided substandard care and it may be appropriate to make a claim for compensation.
A careful examination
Guidelines recommend that women who have undergone a vaginal delivery should receive a thorough examination of the perineum including a digital, rectal examination specifically to ensure that any damage to the anal muscles is identified. This should ensure that a repair is carried out.
An accurate diagnosis
Perineal birth tears vary in severity and it is vital that any damage is accurately diagnosed and recorded as either a 1st, 2nd, 3a, 3b, 3c or 4th degree tear. A misdiagnosis may mean that the woman's injury is not fully and effectively repaired. It may mean that she does not undergo a repair at all, leaving her to suffer symptoms for years to come.
A skilled repair
Severe birth tears (3rd or 4th degree tears) must be repaired by a skilled and experienced surgeon in an operating theatre. This is to ensure that the full extent of the damage to the anal muscles is competently and correctly repaired. If a part of the tear is left unrepaired or if inappropriate methods of repair are used, the woman may continue to suffer infections and pain, as well as urgency and possible incontinence of wind and faeces.
Speak to a solicitor
If you are suffering the debilitating symptoms of an unrepaired severe birth tear, you may be able to claim compensation.
Contact Glynns to talk to a specialist medical negligence solicitor with expertise in perineal tear compensation claims.
Please call us on 0800 234 3300 (or from a mobile 01275 334030) or complete our Online Enquiry Form.

---
Testimonials
"Before we contacted you we had no real idea that we had grounds for a medical negligence claim but after speaking to you if became clear that Wendy was indeed treated poorly. Chris took the time to explain what was happening and kept us to speed. Our deepest gratitude to you all and Chris in particular."
"I would like to say a big thank you to you for making this whole process easy and relatively painless. You kept me informed throughout and you were always polite and courteous in all forms of communication. I would not hesitate to recommend you to friends and family, so a really big thank you and I wish you all the best in the future."
» Read More Medical Negligence Testimonials?

Free Birth Injury Guide