Birth Injury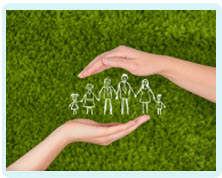 Can I Get Compensation for Perineal Tear Problems?
If you gave birth through the vagina and are continuing to suffer severe problems around the perineum and bowel, you may not have received the best quality care and it may be possible to make a claim for compensation.
Perineal tears
Many women suffer a tear to the perineum during vaginal childbirth which can be repaired in the maternity suite, with the associated symptoms clearing up fairly promptly.
However, a few women suffer a more serious injury which goes beyond the perineum and damages the muscles which control the opening of the bowel. This is called the anal sphincter. It is absolutely essential that if these muscles are damaged during childbirth, they are repaired by a surgeon in an operating theatre with the new mother receiving some form of anaesthesia. If this occurs shortly after the birth, most women who have suffered a severe tear will be symptoms-free within about twelve months.
If a woman continues to suffer significant bowel problems beyond this time, it may be that she suffered a third or fourth degree birth tear which was not identified at the time of the birth and which was not repaired.
Alternatively, it may be that the woman did undergo a repair but that it was inadequate in some way and has not resolved her symptoms.
Long-term effects of unrepaired severe birth tears
If your on-going problems include a degree of bowel dysfunction, it may be that you have been the victim of medical negligence. Women with unrepaired severe birth tears can suffer a range of symptoms which can cause them physical, practical, emotional and financial problems.
The physical problems associated with severe 3rd or 4th degree tears include the loss of the ability to prevent the passing of both wind and faeces. This is described as bowel incontinence and the impact of this can be utterly devastating. It can limit the kind of employment a woman can undertake, thereby restricting her earning capacity, as well as affecting her mental health and confidence.
Where a degree of control is retained, some women still find that access to a toilet is at the forefront of their minds every day as they suffer extreme urgency when needing the toilet. This can also have a significant effect on a woman's quality of life.
Medical negligence
Women giving birth via the vagina need to undergo a thorough examination of the perineum and anus after the birth of their baby. If this does not occur and it later becomes clear that the woman had suffered a severe birth tear which had not been repaired, she may be entitled to compensation for the pain, suffering and financial losses she has suffered.
If you feel that these circumstances may apply to you, why not give Glynns Solicitors a ring. We have supported many women in making highly-successful compensation claims for the long-term effects of undiagnosed birth tears and will be very happy to advise you.
Please call us on 0800 234 3300 (or from a mobile 01275 334030) or complete our Online Enquiry Form.

---