Birth Injury Articles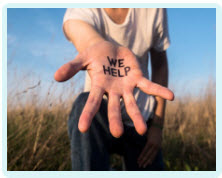 Can I Get Compensation for Incontinence after Childbirth?
Although the majority of women experience some degree of injury to the perineum during vaginal childbirth, long-term incontinence may well be a sign that your injury has not been adequately treated.
What causes incontinence after childbirth?
Vaginal childbirth can occasionally cause bowel incontinence when a tear to the perineum during the birth extends beyond the immediate vicinity of the vagina and damages the muscles which control the bowel.
Depending on the extent of the damage, only the external anal sphincter may be damaged or both external and internal anal damage may occur. The greater the damage, the worse the symptoms are likely to be.
Recovery from perineal trauma
If you suffer a first or second degree tear during the birth of your baby, you should make a full and quick recovery. Your injury may need to be stitched but it should heal promptly.
If you suffer a third or fourth degree tear, your recovery may take considerably longer but, with expert attention, you should still recover any lost bowel function. The Royal College of Obstetricians and Gynaecologists has observed that 60% - 80% of women are symptom-free within 12 months.
What can go wrong?
However, a number of things can go wrong with the diagnosis and treatment of a severe perineal tear, leaving the new mother with an inadequate repair and on-going bowel problems.
Accurate diagnosis of anal sphincter damage requires a thorough examination of the woman after the birth, including a digital rectal examination. If this does not take place, there is a chance that severe damage may not be diagnosed.
Inadequate care in examination or lack of knowledge on the part of the medical professional can sometimes mean that, although perineal damage is identified, the precise extent and nature of that damage is misunderstood and misdiagnosed, meaning that part of the injury remains unidentified
A failure to repair the full extent of the injury or the incorrect choice of method of repair by an inexperienced practitioner can also leave the woman with serious long-term bowel symptoms
When a woman has received a severe 3rd or 4th degree tear, it is essential that her repair is carried out by a surgeon experienced in that particular aspect of surgery if long-term symptoms and distress are to be avoided.
Medical negligence
For a woman to find that she can no longer control her bowels following the birth of her baby is not only distressing but can be utterly life-changing. Many women find that their fear of bowel accidents means that they are reluctant to leave the house and it becomes very difficult to work.
If you are suffering with the appalling long-term effects of a severe perineal tear due to failing son the part of medical professionals, it may be appropriate to make a claim for compensation.
Speak to a solicitor
Here at Glynns we have supported numerous women in making claims for compensation for poor perineal tear management. Contact us today to talk to a specialist medical negligence solicitor experienced in this field.
Please call us on 0800 234 3300 (or from a mobile 01275 334030) or complete our Online Enquiry Form.

---
Testimonials
"Before we contacted you we had no real idea that we had grounds for a medical negligence claim but after speaking to you if became clear that Wendy was indeed treated poorly. Chris took the time to explain what was happening and kept us to speed. Our deepest gratitude to you all and Chris in particular."
"I would like to say a big thank you to you for making this whole process easy and relatively painless. You kept me informed throughout and you were always polite and courteous in all forms of communication. I would not hesitate to recommend you to friends and family, so a really big thank you and I wish you all the best in the future."
» Read More Medical Negligence Testimonials?

Free Birth Injury Guide