Birth Injury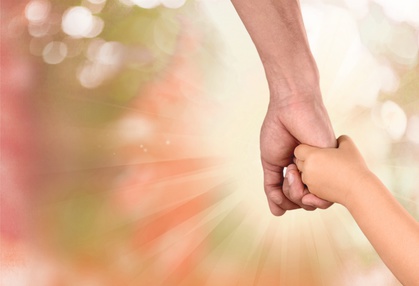 Can I Get Compensation for a Bowel Injury during Childbirth?
If your unrepaired bowel injury is causing you permanent and significant problems, it may be possible to make a claim for compensation. This can help you to deal with any financial difficulties you may be experiencing.
Childbirth tears
The vast majority of women experience some form of injury or tear when they give birth through the vagina. It is not necessarily a sign of negligence and it may not be appropriate to make a formal compensation claim.
For most women such an injury is thankfully small and may not even need to be stitched. If necessary, 1st and 2nd degree tears can be stitched in the maternity unit by the midwife and the new mother should recover fully and promptly.
A severe birth tear, however, is a different matter:
A severe birth tear, otherwise called 3rd and 4th degree tears, damages the muscles which control the bowel (called the anal sphincter muscles)
A severe birth tear needs to be diagnosed shortly after the birth with complete accuracy to ensure a thorough repair
A severe birth tear needs to be repaired in an operating theatre by a surgeon. The new mother will require some form of anaesthetic.
A failure to repair a severe birth tear, or a poor quality repair may leave the new mother without the ability to control her bowels. This can lead to incontinence of both wind and faeces.
If you suffered a severe tear, causing anal or bowel damage during the birth of your child and you did not receive good quality care and management of your injury, you might want to think about making a claim for compensation.
If you did not receive a proper examination and had suffered a tear which was neither diagnosed nor treated, you may be entitled to compensation for the difficulties which you are now facing
If your severe tear was misdiagnosed as a less serious injury such as a 1st or 2nd degree, you may still be suffering unpleasant and debilitating symptoms which could justify a compensation claim.
If you received an examination and an accurate diagnosis but the quality of your repair was substandard, leaving you with on-going bowel problems, why not talk to a solicitor about making a claim.
Speak to a solicitor
If you are struggling with the appalling symptoms of an unrepaired severe birth tear, contact Glynns Solicitors. We have supported numerous women in making compensation claims for poor care of perineal tears and will be very happy to talk to you about your experience.
Please call us on 0800 234 3300 (or from a mobile 01275 334030) or complete our Online Enquiry Form.

---
Testimonials
"Before we contacted you we had no real idea that we had grounds for a medical negligence claim but after speaking to you if became clear that Wendy was indeed treated poorly. Chris took the time to explain what was happening and kept us to speed. Our deepest gratitude to you all and Chris in particular."
"I would like to say a big thank you to you for making this whole process easy and relatively painless. You kept me informed throughout and you were always polite and courteous in all forms of communication. I would not hesitate to recommend you to friends and family, so a really big thank you and I wish you all the best in the future."
» Read More Medical Negligence Testimonials?

Free Birth Injury Guide