Birth Injury Articles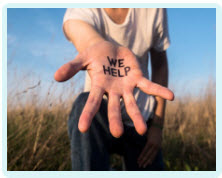 Can I Claim for a Recto-Vaginal Fistula?
A recto-vaginal fistula can cause extremely distressing and life-changing symptoms. It may be the product of medical negligence and it may be appropriate to make a claim for compensation if evidence suggests that this was the case.
What is a recto-vaginal fistula?
In normal female anatomy, the bowel and vagina are two distinct areas of the body with different functions and no movement or passage between the two. When a recto-vaginal fistula develops, it creates an abnormal hole or passage between these two regions of the body. Unfortunately, this can allow the movement of faeces (waste matter) from the bowel to the vagina.
What causes a recto-vaginal fistula?
A recto-vaginal fistula is usually the result of a traumatic vaginal injury during childbirth.
Many women acquire a tear or laceration of the perineum (between the vagina and anus) when they give birth. For most women, this will be a small wound that will heal well. However, for approximately 5% of women, a more severe tear may occur.
Severe tears are known as 3rd or 4th degree tears and they affect the anal sphincter (muscle controlling the anus) and, in the case of a 4th degree tear, the muscle of the anal canal. These types of tears need prompt surgical repair in an operating theatre by an experienced practitioner in order to offer the best chance of recovery.
However, sometimes a severe tear is not spotted at the time of the birth, is misdiagnosed or is not repaired thoroughly. In these circumstances, it is possible for a fistula to develop between the anus and the vagina.
It is also possible for a fistula to develop when a prompt, effective repair has been carried out but the repair has broken down.
How do I know if I have a recto-vaginal fistula?
Signs that you might have developed a fistula would include the following:
Leakage of faeces via the vagina
Inability to control bowel movements
Inability to control wind
An unpleasant smell from the vaginal area
On-going urinary tract infections
If you experience these symptoms, you need to talk to your GP or midwife in case you have an undiagnosed severe tear or have developed a fistula.
If so, this will require surgery to repair and may not have as good an outcome in the long-term as it would have had it been repaired shortly after occurring.
Compensation for a fistula
If you believe you have developed a fistula because your severe tear was not noticed at the time of your child's birth or because the repair was substandard, you may have been the victim of medical negligence.
It is likely that you are continuing to experience the distressing symptoms listed above which can impact significantly on your social, professional and domestic life.
Contact Glynns Solicitors to discuss your circumstances with a solicitor experienced in dealing with medical negligence cases. We have supported numerous birth injury claims and would be happy to discuss your situation with you.
Contact a solicitor
Glynns Solicitors are a team of specialist medical negligence solicitors. We have considerable experience of supporting claims for the effects of birth trauma. Get in touch with us to discuss your circumstances with an experienced solicitor.
Please call us on 0800 234 3300 (or from a mobile 01275 334030) or complete our Online Enquiry Form.

---