Birth Injury Articles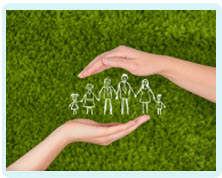 Can I Claim Compensation for a Third Degree Tear?
Suffering a third degree tear during vaginal childbirth is not necessarily due to substandard care and does not necessarily mean that a compensation claim is a suitable course of action. Poor medical management of a severe perineal tear, however, may well prompt a compensation claim.
The occurrence of third-degree tears
Third degree tears (and fourth-degree tears) are a risk of vaginal childbirth, especially in certain circumstances. Where a woman is giving birth vaginally for the first time; where the baby is particularly heavy; where an assisted birth is necessary; and where the baby becomes stuck behind the pubic bone (shoulder dystocia), a severe perineal tear may occur.
It may be that, if an assisted birth is considered necessary (where forceps or a ventouse are utilised), and an episiotomy is not carried out in advance, the medical professionals may be considered to have increased the chances of a severe tear. However, if the injury is diagnosed and treated effectively at the time of the birth, it may not be appropriate to pursue a claim for compensation.
Poor management of third degree tears
Where a claim for compensation might be a suitable course of action is when a severe tear (i.e. a third or fourth degree tear) occurs but the medical management of it is substandard in one of the following ways:
The tear is not diagnosed at all, the injury remains unrepaired and the new mother suffers significant, long-term damage and symptoms
The tear is misdiagnosed and, although a repair is carried out, it is inadequate due to this inaccurate diagnosis, leaving the woman with appalling permanent symptoms
The injury is accurately diagnosed but the quality of repair is inadequate in some way, meaning that the woman continues to suffer significant symptoms
Symptoms of a severe perineal tear
If you have suffered a severe perineal tear which has not received competent and effective treatment, you are likely to be suffering some or all of the following, debilitating symptoms:
Urgency when needing to go to the toilet
Accidentally passing wind
Passing faeces without meaning to
Leaking either wind or poo via the vagina
Suffering perineal infections
Discomfort during sexual intercourse
Symptoms of this nature can impact significantly on a woman's life, restricting her ability to work, socialise and bring up her children.
Many women suffering the effects of an unrepaired severe perineal tear become socially isolated and psychologically distressed.
Speak to a solicitor
If you are struggling with the long-term effects of a poorly managed severe birth tear, contact us today to discuss your experience with a specialist medical negligence solicitor.
We have supported numerous women in making compensation claims for poor perineal tear management and will be very happy to advise you.
Please call us on 0800 234 3300 (or from a mobile 01275 334030) or complete our Online Enquiry Form.

---
Testimonials
"Before we contacted you we had no real idea that we had grounds for a medical negligence claim but after speaking to you if became clear that Wendy was indeed treated poorly. Chris took the time to explain what was happening and kept us to speed. Our deepest gratitude to you all and Chris in particular."
"I would like to say a big thank you to you for making this whole process easy and relatively painless. You kept me informed throughout and you were always polite and courteous in all forms of communication. I would not hesitate to recommend you to friends and family, so a really big thank you and I wish you all the best in the future."
» Read More Medical Negligence Testimonials?

Free Birth Injury Guide