Birth Injury Claims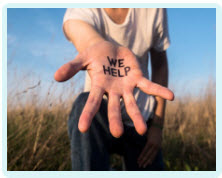 Can I Get Compensation for an Inadequate Anal Sphincter Repair?
If you suffer an anal sphincter injury during the birth of your baby, it is absolutely crucial that you undergo a skilled and thorough repair by an experienced surgeon. If your repair is inadequate in any way, either in terms of the extent or quality of the repair, it may be appropriate to make a claim for compensation.
Long-term symptoms of a severe birth tear
A severe anal injury during childbirth can cause disabling symptoms if it is not diagnosed and fully and competently repaired as promptly as possible after the birth.
A woman whose injury remains undiagnosed or inadequately repaired may suffer the following symptoms for the rest of her life:
Extreme urgency when needing to empty her bowels
Inability to prevent the passing of wind
Inability to prevent the passing of faeces
Leakage of wind and faeces via the vagina
Infections of the perineum
Discomfort during sexual intercourse
Diagnosing perineal trauma
Perineal tears during childbirth are common. Severe tears causing damage to the anal muscle are less so and it is vital that any sign of anal damage during birth is identified in order to bring about a prompt repair.
Women who have given birth vaginally should undergo a thorough examination after their baby's birth to check for damage. If a woman suffers long-term symptoms because her anal sphincter damaged was not diagnosed, it may be possible to make a claim for compensation.
Inadequate repair of an anal sphincter injury
An anal sphincter injury may fail to resolve the woman's symptoms for a number of reasons:
The medical professional undertaking the repair may fail to repair the full extent of the injury either due to inadequate diagnosis or inexperience
The nature of the repair may be inappropriate to the type of damage in terms of technique or materials resulting in a poor quality repair
If the woman continues to suffer significant and debilitating symptoms despite having undergone a repair, it may be worthwhile investigating what has gone wrong. A compensation claim may be a helpful way forward.
Making a claim
The on-going impact of an unrepaired anal sphincter injury can be utterly life-changing. To those unfortunate women affected by this circumstance, life can feel as if it revolves entirely around access to a toilet. Returning to work after the birth of their baby can feel almost impossible.
If you are struggling with the effects of a severe perineal tear due to substandard medical care, contact Glynns today to talk to a specialist medical negligence solicitor.
We have supported numerous women in making claims for poor management of their anal injury and will very happy to advise you as to the best way forward.
Please call us on 0800 234 3300 (or from a mobile 01275 334030) or complete our Online Enquiry Form.

---