Birth Injury Articles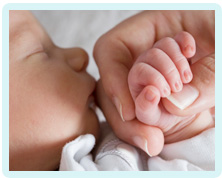 C-Section Risks
According to the NHS, between 20% and 25% of babies are born via C-section in the UK every year. It is therefore a very common procedure and is generally regarded as being very safe.
Risks of a caesarean section – for the mother
However, a caesarean section is still a surgical procedure, and all surgical procedures carry risks. The potential complications that could affect the mother include:
Infection of the C-section wound
Infection of the lining of the womb
Haemorrhage (excessive blood loss)
Deep vein thrombosis (clotting in the deep veins of the legs)
Pulmonary embolism (when a clot travels to the lungs)
Internal organ damage, particularly to the bladder, kidneys or vagina
Problems related to the anaesthetic
Increase problems with future pregnancies
The risk of complication is increased if the caesarean section is performed on an emergency basis. With an elective C-section there is more time to plan, making a complication less likely to occur.
Risks of a caesarean section – for the baby
The baby can also suffer complications during a caesarean section, including:
Cuts to the skin
Breathing problems
Need for care on the neonatal intensive care unit
Being made aware of the risks
If you are considering an elective caesarean section, the NHS should provide you with a leaflet detailing all the potential risks involved. If you have an emergency C-section, there will of course be less time to consider the complications and there may be little opportunity to go through them in detail. Nevertheless, you will still need to be consented for the procedure, during which you should be advised of the risks.
Risks of vaginal birth
Despite there being a leaflet detailing the risks of caesarean section, no such leaflet exists for a vaginal birth. There are certain risks associated with a vaginal birth, and you will need to be aware of these before deciding what mode of delivery to select. The risks of a vaginal birth are:
Damage to the perineum and anal sphincter, causing faecal incontinence
Damage to the pelvic floor, causing urinary incontinence
Shoulder dystocia, leading to the baby suffering Erb's Palsy
Brain damage suffered by the baby
I was not properly informed of the risks
If you were not properly informed of the risks associated with a caesarean section or a vaginal birth and either you or your baby suffered harm, there could be a case of negligence. To find out more, please get in touch with us at Glynns Solicitors.
Free Claim Enquiry
Please call us on 0800 234 3300 (or from a mobile 01275 334030) or complete our Online Enquiry Form.

---
Testimonials
"Before we contacted you we had no real idea that we had grounds for a medical negligence claim but after speaking to you if became clear that Wendy was indeed treated poorly. Chris took the time to explain what was happening and kept us to speed. Our deepest gratitude to you all and Chris in particular."
"I would like to say a big thank you to you for making this whole process easy and relatively painless. You kept me informed throughout and you were always polite and courteous in all forms of communication. I would not hesitate to recommend you to friends and family, so a really big thank you and I wish you all the best in the future."
» Read More Medical Negligence Testimonials?

Free Birth Injury Guide