Birth Injury Claims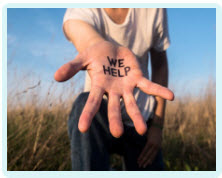 Birth Tear Misdiagnosis Claims
Accurate diagnosis of perineal damage during childbirth is essential. A failure on the part of medical professionals to achieve this may justify a claim for compensation for on-going symptoms.
Birth Tear Assessment
In an attempt to improve the diagnosis of maternal perineal injury during vaginal childbirth, the type of damage which can occur has been carefully and precisely classified as follows:
1st degree tears: cause damage to the skin around the vagina
2nd degree tears: cause damage to the skin and muscle of the perineum, the area between the vagina and the anus
3rd degree tears: cause damage to the perineum as above but also tear the anal sphincter to a greater or lesser degree
4th degree tears: additionally damage the internal lining of the anus
Third degree tears are further sub-divided into those which damage less than fifty percent of the external muscle, those that damage more than fifty percent of the external muscle and those that additionally damage the internal anal sphincter muscle.
It is clear that diagnosis of perineal tears during vaginal childbirth is a complex issue and requires careful and thorough assessment.
Why is a correct diagnosis important?
The key question about a perineal tear during childbirth is whether or not it has damage the anal sphincter. These are the muscles, both internal and external, which control bowel movement. If the anal sphincter remains intact, the woman will retain control of her bowel but if the anal sphincter muscles are damaged, she may lose the ability to control the passing of both wind and faeces.
It is, therefore, absolutely vital that any anal sphincter damage is not only identified but that it is accurately classified.
If, for example, a 4th degree tear is diagnosed as a third degree tear, it is unlikely that the internal part of the injury will be repaired and the woman will continue to suffer distressing and deteriorating symptoms.
Equally, if a 3c tear is diagnosed as a lesser 3a tear, the woman affected may continue to suffer bowel problems despite having undergone a surgical repair.
Without an accurate diagnosis, a thorough repair cannot be guaranteed.
Examinations for perineal injury
The key to a full repair of a perineal tear is an accurate diagnosis of the damage.
According to the guidelines of the Royal College of Obstetricians and Gynaecologists, women who have given birth vaginally should undergo a thorough examination after the birth including a digital, rectal examination to check for anal damage.
Particular care should be taken with regards to those women who are most susceptible to severe birth tears, such as women giving birth for the first time and women who have had an instrumental delivery.
Medical negligence
A failure to carry out a thorough examination, a failure to diagnose damage correctly and a failure to achieve a good repair may all be regarded as substandard care.
If the woman suffers significant, long-term problems as a result, it may be appropriate to make a claim for compensation.
Speak to a solicitor
Call Glynns Solicitors today if you are struggling with the appalling effects of an unrepaired severe birth tear.
We have pursued numerous highly-successful compensation claims relating to birth tears, and will be very happy to advise you.
Please call us on 0800 234 3300 (or from a mobile 01275 334030) or complete our Online Enquiry Form.

---