Birth Injury Articles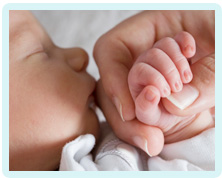 Are Midwives Trained to Repair Perineal Tears?
Midwives are trained to repair some perineal tears but not all of them. In this article we explore the care that can be given by midwives.
Can a midwife repair a perineal tear?
There are four different types of perineal tear: a 1st degree tear, 2nd degree tear, 3rd degree tear and 4th degree tear.
Midwives are allowed to repair 1st and 2nd degree tears. These are more minor injuries that only involve the perineal skin and muscles. A midwife should be trained how to repair these tears, which involves giving the patient adequate pain relief and stitching the injury back together with dissolvable sutures.
However, midwives cannot repair 3rd and 4th degree tears because they have not been trained how to do so. These tears are more severe as they extend down into the anal sphincter complex. This make the repair much more complex, which is why 3rd and 4th degree tears must be sutured by an experienced surgeon in the operating theatre.
More training needed for midwives?
One midwife who specialises in perineal tears has suggested that medical practitioners need more training on how to repair such injuries.
Adelaide Aduboffour has described the care received by women in the UK as "quite patchy". In a bid to improve care, she has started her own training course for midwives, students and junior doctors, during which they learn more about perineal suturing.
While speaking to the BBC, she said: "If 10 women are going to have a baby and eight of them or nine of them are likely to have a trauma, then we need mandatory training across the board. If we don't get this right it means it's affecting women's general way of life, affecting their relationships."
Demand for the course certainly seems to exist, with one student telling the BBC that she had (until then) only been taught for one hour on the subject.
My midwife missed my tear
Midwives should also be able to diagnose a perineal tear and grade it correctly. If there is any doubt, the attending midwife should ask a more senior member of staff to examine the patient.
If a midwife misses a tear, or performs a poor repair, the standard of care could be deemed negligence. If this has happened to you, you might want to discuss your experience with a solicitor. If the care you received was substandard and this caused you harm, you could be entitled to compensation.
Speak to a solicitor
If you would like to speak to a solicitor regarding a potential case of medical negligence, please get in touch with us today.
Please call us on 0800 234 3300 (or from a mobile 01275 334030) or complete our Online Enquiry Form.

---
Testimonials
"Before we contacted you we had no real idea that we had grounds for a medical negligence claim but after speaking to you if became clear that Wendy was indeed treated poorly. Chris took the time to explain what was happening and kept us to speed. Our deepest gratitude to you all and Chris in particular."
"I would like to say a big thank you to you for making this whole process easy and relatively painless. You kept me informed throughout and you were always polite and courteous in all forms of communication. I would not hesitate to recommend you to friends and family, so a really big thank you and I wish you all the best in the future."
» Read More Medical Negligence Testimonials?

Free Birth Injury Guide