Birth Injury Articles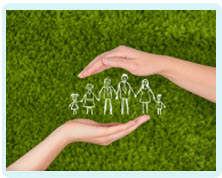 Anal Sphincter Injury Compensation
Vaginal childbirth can cause significant damage to the anal sphincter. If medical professionals fail to diagnose and repair these injuries, it may be appropriate to make a claim for compensation.
Anal sphincter injuries
Anal sphincter injuries in childbirth are perineal tears which extend beyond the area around the vagina. An anal sphincter injury will also damage the muscles around the anus which control the opening and closing of the bowel.
The key to a good outcome from a severe birth tear is a prompt and skilled response at the time of the birth. The problem with an anal sphincter injury is that, if it is not repaired fully and competently at the time of the injury, the woman may be left with a long-term injury and shocking, debilitating symptoms.
Symptoms of an anal-sphincter injury
The long-term symptoms of a severe 3rd or 4th degree tear are likely to include some of the following:
Extreme urgency when needing to go to the toilet (to poo)
Inability to prevent the passing of wind
Inability to prevent the passing of faeces (poo)
Discomfort during sexual intercourse
Infections of the perineum
Leakage of wind and/or faeces from the vagina
Impact of an unrepaired anal sphincter injury
The impact of these symptoms can be utterly life-changing. Many of our clients have found it all but impossible to work when suffering incontinence of wind and faeces. Areas of employment such as teaching, nursing, retail and hospitality where considerable interaction with the public is necessary may no longer be open to someone with these symptoms.
The financial impact of this can be significant as can the emotional distress at being unable to continue with one's chosen career.
For the same reason, socialising and spending any extended periods of time out of the house can become difficult and potentially embarrassing. Many of our clients have felt poorly understood and socially isolated due to their fear of suffering a bowel 'accident' when out of the home.
Medical negligence
If this long-term impact, caused by the woman's on-going symptoms, is due to the failure of medical professionals to diagnose and repair a severe birth tear, it may be appropriate to make claim for compensation.
A successful claim can help to deal with the financial and practical problems which have arisen as a result of the woman's injury.
Contact Glynns Solicitors
If you are suffering with symptoms such as this due to poor medical care, contact us to talk to a specialist medical negligence solicitor with expertise in severe perineal tear claims.
Please call us on 0800 234 3300 (or from a mobile 01275 334030) or complete our Online Enquiry Form.

---