Birth Injury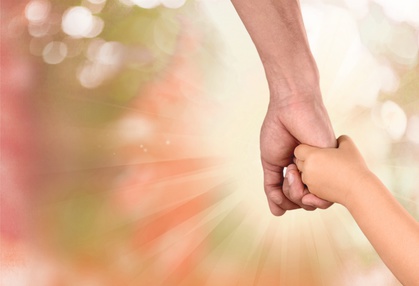 Anal Incontinence and Compensation Claims
Anal incontinence is an occasional and highly-distressing result of vaginal childbirth. This shocking symptom can occur when a severe birth tear is not repaired and it may be appropriate for the new mother to make a compensation claim for her pain, suffering and any associated financial losses.
Childbirth Anal Incontinence
Many women suffer a form of perineal tear during vaginal childbirth due to the pressure put on the vagina and perineum by the birth process. For the vast majority of these women, the damage is small and their recovery is full and prompt.
Occasionally, however, a birth tear is a far more serious injury. Under particular pressure, the tear can continue across the region between the vagina and the anus and cause damage to the muscles which control the bowel. These are the anal sphincter muscles.
Third degree tears can damage both the external anal sphincter and the internal anal sphincter. In the most unfortunate circumstances, a woman may receive a 4th degree tear which additionally damages the internal lining of the anus.
Without a prompt and skilled repair, women with a severe anal birth tear can face a lifetime of serious and debilitating bowel problems.
Symptoms of an unrepaired birth tear
Women whose severe birth injury has not been effectively repaired are likely to suffer some or all of the following symptoms:
Extreme urgency when needing to go to the toilet
Inability to prevent the passing of wind
Inability to prevent the passing of faeces
Perineal infections
Discomfort during sexual intercourse
Leakage of wind or faeces from the vagina if the damage has caused a fistula or passage between the rectum and the vagina
Negligence
Perineal tears are a risk of vaginal childbirth and, although the risk can sometimes be reduced, their occurrence may not be seen as a result of medical negligence. A failure to respond appropriately to them, however, may be regarded as negligent.
A woman with a severe birth tear must be diagnosed as soon as possible after the birth. A failure to carry out an effective examination or a failure to diagnose any damage accurately may mean that no repair is carried out. This can lead to catastrophic and permanent problems for the new mother.
Speak to a solicitor
Negligence in relation to birth tears has been linked to a failure by medical professionals to understand the impact and severity of these appalling injuries.
If you are suffering the shocking symptoms of an unrepaired severe birth tear, contact Glynns to discuss the possibility of making a claim for compensation.
We have supported many women in making successful claims for negligence relating to a severe birth tear and will be very happy to advise you.
Please call us on 0800 234 3300 (or from a mobile 01275 334030) or complete our Online Enquiry Form.

---