Birth Injury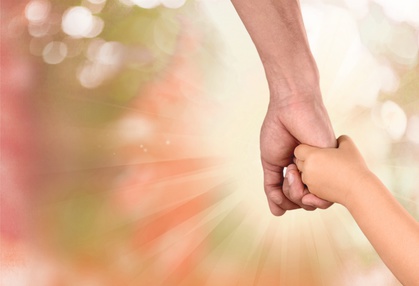 4th Degree Tear Disability Claim
4th degree tear damage can turn a woman's life upside-down, causing incontinence and distress. A successful compensation claim can help to cope with any associated financial losses.
4th degree tear damage
A poorly-managed 4th degree tear can leave a new mother physically disabled. At best, she may suffer extreme urgency when needing the toilet. At worst, she may suffer wind and faecal incontinence, losing the ability to control her bowel. Such a problem may even require the fitting of a colostomy bag to facilitate the function of the bowel.
Not surprisingly, injuries such as these can also leave a woman psychologically disabled too, suffering a powerful fear of bowel accidents and becoming reluctant to leave the home or access to a toilet.
Women in this situation can easily become both physically and socially isolated. Personal relationships and confidence can suffer.
Medical management of 4th degree tears
If you have suffered a 4th degree tear which has not been effectively repaired, leaving you with significant, on-going symptoms, it might be appropriate to make a claim for compensation.
Severe birth tears (3rd and 4th degree tears) need accurate diagnosis followed by a prompt, thorough and competent repair.
4th degree tears cause damage to the muscles which control the bowel (the anal sphincter) as well as the internal lining of the anal canal. Without a skilled and thorough examination, it is possible for medical practitioners to miss this damage, leaving the woman with devastating and permanent bowel damage.
At risk of severe birth tears
Some groups of women are particularly susceptible to severe birth tears and a failure to assess them after the birth of their baby may be regarded as particularly poor care.
Women giving birth vaginally for the first time
Women carrying a larger than usual baby
Women of Asian ethnicity
Women who have required an instrumental birth with either forceps or ventouse
A failure to achieve an accurate diagnosis may mean that only part of a birth tear is repaired and this can mean that, despite having undergone a repair, the woman will still suffer bowel problems.
Speak to a solicitor
If you are suffering with long-term bowel symptoms due to a failure to repair a 4th degree tear, it may be appropriate to make a claim for compensation.
If your symptoms are due to medical failings, such as a misdiagnosis or no examination, the medical practitioners who attended your baby's birth may be regarded as having provided substandard care.
Contact Glynns today to talk to a specialist medical negligence solicitor.
Please call us on 0800 234 3300 (or from a mobile 01275 334030) or complete our Online Enquiry Form.

---