Birth Injury Articles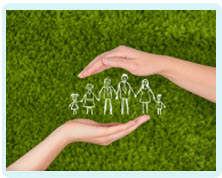 3rd Degree Tear Symptoms
If you have suffered a 3rd degree tear during childbirth, it may not have been spotted or treated at the time. So, how will you know?
What is a 3rd degree tear?
A 3rd degree tear is a severe injury which can happen naturally during vaginal childbirth.
This type of tear will damage the skin and muscle or the perineum between the vagina and the anus. It will also damage the muscles that control the opening and closing of the bowel, known as the anal sphincter. A 3rd degree tear may only affect the external sphincter, but sometimes it will also damage the internal sphincter as well.
What symptoms are associated with a 3rd degree tear?
If you have received a 3rd degree tear but it has not been repaired, you are likely to start to experience some unpleasant and distressing symptoms.
You may find that you are unable to control wind because the muscles which should enable you to prevent the passing of wind are no longer working
You may also find that you cannot control when you open your bowels, causing you to become incontinent. This may mean that you need to wear incontinence pads
You may experience pain in the perineal area between the legs, particularly during sexual intercourse, because the damage has not been repaired
You may develop infections in the perineum due to difficulties with keeping yourself clean and hygienic
What if it's a 4th degree tear?
If you have, in fact, suffered a 4th degree tear, you may also find that you seem to be leaking faeces from the vagina or perineal area.
This will mean that you have developed a fistula. A fistula is an abnormal hole or passage – in this instance between the anus and vagina or perineum – which has developed because damage to your internal anal lining has either not been repaired or a poor repair has broken down. This will allow faeces to leak from your anus into the vagina.
A 4th degree tear is the most severe form of perineal tear and only occurs in 1 – 2% of vaginal births. It is, however, extremely distressing and a prompt repair by an experienced surgeon in an operating theatre is necessary to give the best chance of a good recovery.
Responding to symptoms
If you start to experience any of these unpleasant symptoms in the period following childbirth, you must seek medical attention as soon as possible. If it turns out that you have suffered a 3rd or 4th degree tear which has not been treated, you are likely to need surgery to try to achieve a repair. The sooner this is done the better to try to ensure a good outcome.
Medical Negligence
If you did not receive a thorough examination after the birth of your child and have subsequently been found to have a severe tear, causing on-going problems, it is possible that you have been the victim of poor quality care.
Contact Glynns Solicitors to discuss the circumstances of your experience. We are a team of medical negligence solicitors, with considerable experience of supporting birth injury claims. We will be able to advise you as to whether you could make a claim for compensation.
Please call us on 0800 234 3300 (or from a mobile 01275 334030) or complete our Online Enquiry Form.

---
Testimonials
"Before we contacted you we had no real idea that we had grounds for a medical negligence claim but after speaking to you if became clear that Wendy was indeed treated poorly. Chris took the time to explain what was happening and kept us to speed. Our deepest gratitude to you all and Chris in particular."
"I would like to say a big thank you to you for making this whole process easy and relatively painless. You kept me informed throughout and you were always polite and courteous in all forms of communication. I would not hesitate to recommend you to friends and family, so a really big thank you and I wish you all the best in the future."
» Read More Medical Negligence Testimonials?

Free Birth Injury Guide