Birth Injury Claims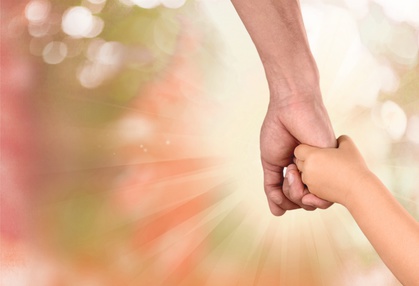 3RD Degree Tear Negligence
It is absolutely crucial that third degree tears following vaginal childbirth are managed competently by medical professionals. When that does not occur and the new mother is left with permanent and debilitating symptoms, it may be appropriate to make a claim for compensation.
Third degree tears
If a third degree tear remains unrepaired, the new mother is at risk of developing bowel incontinence. This may mean the loss of control over when she passes wind and faeces.
The long-term impact of this can be devastating, limiting the woman's ability to work, socialise and travel.
Third degree tears cause damage to the anal sphincter muscles during childbirth. At best, they tear only the external muscle but they can also damage the internal muscle, causing more severe symptoms.
Managing third degree tears
Substandard care of third degree tears may take a number of different forms:
If no examination or an inadequate examination is carried out, the presence of a third degree tear may be completely missed, leaving the new mother with distressing bowel problems
If a thorough examination is not carried out, a third degree tear may be misdiagnosed as a tear of lesser severity. For example, a 3c tear which involves damage internal to the anus, may be wrongly diagnosed as a 3a tear which only causes external damage. As a consequence, the surgical repair may be inadequate to the damage, leaving the woman with continuing symptoms despite her repair.
The anal sphincter damage may have been accurately diagnosed but the surgical repair may be incompetent in some way, such as the incorrect use of techniques or materials, again meaning that the woman's symptoms continue.
Classification of third degree tears:
All third degree tears damage the anal sphincter, the muscles which control the opening and closing of the bowel. However, the extent of anal damage can vary.
A 3a tear will damage less than 50% of the external anal sphincter
A 3b tear will damage more than 50% of the external anal sphincter
A 3c tear will damage both external and internal anal sphincter
It is important that the precise nature of a 3rd degree tear is identified in order to ensure a thorough repair. If a 3c tear is mistaken for a 3a tear, the internal damage will remain unrepaired and the woman will continue to experience bowel problems.
Medical negligence
If a woman's on-going bowel symptoms are due to a failure by medical professionals to diagnose and manage her tear competently, it may be appropriate to make a claim for compensation.
Contact Glynns to talk to a specialist medical negligence solicitor if you are suffering on-going bowel problems due to an undiagnosed tear.
Please call us on 0800 234 3300 (or from a mobile 01275 334030) or complete our Online Enquiry Form.

---