Birth Injury Articles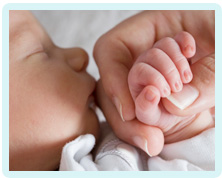 3rd Degree Tear: Have I Run Out of Time to Make a Claim?
Medical negligence claims have to be made within three years of the negligent event. In the case of a 3rd degree tear, that will be three years starting from the date of the birth. However, there are some exceptions to the rule which mean you may be able to extend the timeframe available.
Medical negligence claims time limits
In general, you only have three years in which to make a medical negligence claim.
The three years begins from the date the negligence occurred. So if you gave birth on 1 January 2016 and sustained a negligent tear, you would have until 1 January 2019 to bring your claim before the courts.
This does not mean that you can start the claim just days or weeks before the three years expires. Medical negligence claims can take a long time to investigate and settle, meaning you need to begin the claim as early as possible.
Unfortunately if you approach a solicitor just before the expiry date – called 'the date of limitation' – you will be too late. A solicitor will advise that you are too close to the date of limitation and there is not enough time to pursue the claim.
The same applies if you miss the date of limitation. Once this date has passed you will not be eligible to bring legal action, even if you have clearly been the victim of medical negligence.
What about the exceptional circumstances?
As mentioned above, there are some exceptional circumstances to the normal three year rule. The one most applicable to 3rd degree tear claims is a later date of knowledge. This means that you only became aware of the negligence sometime after the birth.
For instance, you may have given birth and sustained a 3rd degree tear on 1 January 2016, but the tear was not diagnosed until weeks, months or years later. If so, the three years will start from the date you first knew about the negligence – usually the date you were told that you have a missed 3rd degree tear.
There are some other exceptions to the rule, although these are not normally applicable in 3rd degree tear claims. The first is that the patient lacks mental capacity. In such cases there is no time limit. The second is that the patient was under the age of 18 when the negligence occurred. In such cases the three year time limit begins when the victim turns 18.
Start your claim today
To start a 3rd degree tear claim, please get in touch with us at Glynns Solicitors.
Please call us on 0800 234 3300 (or from a mobile 01275 334030) or complete our Online Enquiry Form.

---
Testimonials
"Before we contacted you we had no real idea that we had grounds for a medical negligence claim but after speaking to you if became clear that Wendy was indeed treated poorly. Chris took the time to explain what was happening and kept us to speed. Our deepest gratitude to you all and Chris in particular."
"I would like to say a big thank you to you for making this whole process easy and relatively painless. You kept me informed throughout and you were always polite and courteous in all forms of communication. I would not hesitate to recommend you to friends and family, so a really big thank you and I wish you all the best in the future."
» Read More Medical Negligence Testimonials?

Free Birth Injury Guide