Birth Injury Articles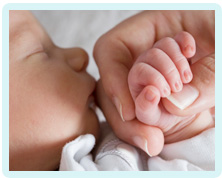 3rd Degree Tear A B C
There are four different types of perineal tear. The higher the number, the worse the injury is. Therefore third and fourth degree tears are the most severe.
3rd degree tear classification
A 3rd degree tear is when the perineal skin, perineal muscles and anal sphincter complex are torn. Unlike 1st, 2nd and 4th degree tears, 3rd degree tears can be subdivided into another three categories. These are called 3a, 3b and 3c tears and can be defined as follows:
3a: less than 50% of the external anal sphincter torn
3b: more than 50% of the external anal sphincter torn
3c: both the external anal sphincter and the internal anal sphincter torn
The further classification is needed because medical practitioners need to define how much of the anal sphincter complex is involved. A 3c tear is the worst because it extends into the internal anal sphincter.
No one told me what type of tear I had
Unfortunately medical practitioners do not always tell a patient what type of tear she has sustained. Sometimes the patient is simply told there is a tear that needs repairing, and other times the patient is told she has a 3rd degree tear – but not the precise classification.
If you want to know what type of tear you had, you need to ask a medical practitioner or look at your medical records. The type of tear should have been written down because this will have dictated the treatment you subsequently received.
No one realised I had a 3rd degree tear
Although you may feel annoyed that you were not told what type of tear you had, it is not negligent. However, it is negligent for medical practitioners to miss a tear, particularly a 3rd or 4th degree tear.
If medical professionals failed to realise after the birth that you had a 3rd degree tear, there will have been a breach of duty. This means you have not received the standard of care that is expected of a reasonably competent clinician.
If you have since developed complications because of your missed tear – such as faecal urgency and incontinence – there could be a case of medical negligence.
Get in touch
To find out more about claiming for medical negligence, please get in touch with us at Glynns Solicitors. We are a specialist medical negligence firm acting for people across England and Wales.
Please call us on 0800 234 3300 (or from a mobile 01275 334030) or complete our Online Enquiry Form.

---