Necrotising Fasciitis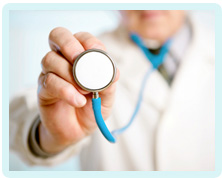 Necrotising Fasciitis Streptococcus Pyogenes
Streptococcus pyogenes are a type of bacteria that can cause necrotising fasciitis, a potentially fatal illness that causes widespread tissue death.
Streptococcus Pyogenes
Streptococcus pyogenes is the name given to a group of bacteria. It is also called Group A Streptococcus (GAS).
The bacteria are responsible for a number of infections, including common conditions such as a sore ('strep') throat. Human beings often carry streptococcus pyogenes on their skin or in their throat without experiencing any symptoms. But if the immune system is weakened, the individual may become unwell, developing an illness such as strep throat, rheumatic fever or a skin infection. These are called non-invasive infections because they occur outside of the body.
Streptococcus pyogenes can sometimes infiltrate the body, resulting in an invasive infection. These are much more serious and, in contrast to the non-invasive GAS infections, can be fatal.
Streptococcus Pyogenes and necrotising fasciitis
One of the most severe invasive GAS infections is necrotising fasciitis. Necrotising fasciitis is not a common condition, but it does appear in the media from time to time, where it often dubbed the 'flesh-eating disease'.
This name is slightly misleading as the Streptococcus pyogenes do not actually eat the flesh. However, they do release a toxin that kills the tissues, connective tissue and occasionally even the muscle. This is very different from the mild symptoms associated with non-invasive GAS infections.
If this tissue death is not stopped in time, the patient will be left with a large gaping wound. This can go right down to the bone. Tissue cannot be restored so skin grafts and wound closure techniques will be needed. Alternatively if a limb is badly affected, an amputation may be the best option.
Further problems will arise if the bacteria reach the blood. This will trigger a septic response, which in turn causes organ failure.
Treating necrotising fasciitis
To prevent these devastating and potentially life-threating complications, necrotising fasciitis must be recognised and treated without delay. To begin with, broad-spectrum antibiotics should be administered intravenously. This medication can be refined once the type of bacteria has been verified, as necrotising fasciitis can be caused by types of bacteria other than Streptococcus pyogenes.
Debridement surgery, which involves cutting away all the infected tissue, should be carried out shortly afterwards.
Talk to a solicitor about a GAS infection claim
If there is a failure to diagnose and treat a necrotising fasciitis infection, or another invasive GAS infection, there could be a case of medical negligence. To find out more about claiming medical negligence compensation, please get in touch with us today.
Legal advice
For more information on necrotizing fasciitis medical negligence, please get in touch with us today.
Please call us free on 0800 234 3300 (or from a mobile 01275 334030) or complete our Online Enquiry Form.

---
Testimonials
"Before we contacted you we had no real idea that we had grounds for a medical negligence claim but after speaking to you if became clear that Wendy was indeed treated poorly. Chris took the time to explain what was happening and kept us to speed. Our deepest gratitude to you all and Chris in particular."
"I would like to say a big thank you to you for making this whole process easy and relatively painless. You kept me informed throughout and you were always polite and courteous in all forms of communication. I would not hesitate to recommend you to friends and family, so a really big thank you and I wish you all the best in the future."
» Read More Medical Negligence Testimonials?

Free Nectorising Fasciitis Guide