Necrotising Fasciitis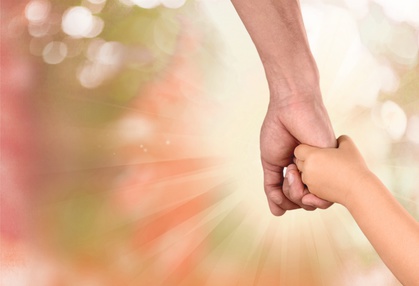 Necrotising Fasciitis Negligence Claims
Necrotising fasciitis is a virulent, life-threatening infection which requires medical professionals to have a high level of suspicion in order to avoid a misdiagnosis. If you or a loved one have suffered the horrific impact of a necrotising fasciitis infection due to poor medical care, a successful compensation claim will help you to cope with some of your on-going difficulties.
Difficulties in diagnosis
Necrotising fasciitis is a fairly rare condition and one that many GPs may never have encountered.
Symptoms are not always conclusive and can lead to confusion with other medical problems such as cellulitis or DVT, producing a time-wasting misdiagnosis.
Such is the mortality rate with this terrible infection, however, that medical professionals should take emergency action if they have any cause to suspect that their patient may be developing the condition.
A delay in referring a patient for further investigation will almost certainly lead to a significantly worse outcome of the patient as the infection surges through their body.
The horrific effect of necrotising fasciitis
A patient with necrotising fasciitis can face multiple organ failure and death within a matter of days.
Intravenous antibiotics and emergency surgical removal of affected tissue is required in order to try to control and prevent the further spread of this appalling infection.
The longer a diagnosis and course of treatment are delayed, the more likely it is that the patient will suffer some or all of the following effects:
Significant loss of tissue through surgery and associated scarring and deformity
Loss of fingers, toes, an arm or leg
Increased surgical procedures and time spent in intensive care
Loss of sight
The need for plastic surgery to restore lost tissue
Loss of bowel function and the need for a colostomy
Medical negligence
The symptoms of necrotising fasciitis include extreme pain which may be disproportionate to any signs of illness, alongside swelling, redness and tenderness in the area affected.
The context of the patient is also important and should be considered when assessing a possible diagnosis.
A patient who has recently undergone a surgical procedure is more susceptible to developing necrotising fasciitis through an open wound. A patient who already has a weakened immune system or is diabetic or elderly is also more likely to succumb to this appalling illness.
A failure to consider necrotising fasciitis as a possible diagnosis in a patient with typical symptoms may be regarded as substandard care and may justify a claim for compensation.
Legal advice
If you or a loved one are struggling with the shocking impact of a necrotising fasciitis infection due to a delayed diagnosis, contact Glynns to talk to a specialist medical negligence solicitor today.
Please call us free on 0800 234 3300 (or from a mobile 01275 334030) or complete our Online Enquiry Form.

---
Testimonials
"Before we contacted you we had no real idea that we had grounds for a medical negligence claim but after speaking to you if became clear that Wendy was indeed treated poorly. Chris took the time to explain what was happening and kept us to speed. Our deepest gratitude to you all and Chris in particular."
"I would like to say a big thank you to you for making this whole process easy and relatively painless. You kept me informed throughout and you were always polite and courteous in all forms of communication. I would not hesitate to recommend you to friends and family, so a really big thank you and I wish you all the best in the future."
» Read More Medical Negligence Testimonials?

Free Nectorising Fasciitis Guide