Fracture Medical Negligence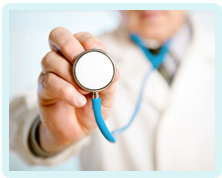 Negligent Bone Fracture Repairs
When a fractured bone requires surgical repair, an operation must be performed soon after the event. If there is a delay, the bone will either fail to knit back together, or will fuse in the wrong position, thereby protracting a patientís symptoms. If this delay in the direct result of medical error, it may be possible to claim compensation for the pain and suffering that has been caused.
We are here to help you. To make your free, no obligation enquiry please call us free on 0800 234 3300 (or from a mobile 01761 490883) or complete a Quick Enquiry online now.
Fractures and surgical repair
There are times when a fracture will require no medical intervention whatsoever. This is because bone is a living tissue, and so given time a fractured bone will heal itself. However, more often than the bone must be realigned before the break mends, otherwise it is possible that it will fuse together in the wrong position Ė known medically as mal-union.
For the majority of cases, a fractured bone can be held in the correct place via non-invasive methods such as a plaster cast or sling. Nevertheless, some patients will require surgical repair in order to avoid a mal-union or a non-union (whereby the bone does not heal).
The exact nature of the operation will vary according to the type of fracture sustained. An orthopaedic surgeon will assess a patientís condition before deciding which device to use. This may include fixing the fracture by inserting a metal rod through the bone, using plates and screws to hold the bone fragments in position, or using external fixators to fix the bone together with pins which are inserted through the skin.
Delay in surgical fracture repair
If a fracture does need surgical repair, a patient should be assessed and an appropriate date for surgery arranged. Unless there are extenuating circumstances (for example, a patient is not well enough to undergo surgery), medical professionals will not normally wish to delay, as this could result in a mal-union before the operation has even taken place. This will require the bone to be re-broken before surgery can take place. Furthermore, whether a mal-union occurs or not, a delay in treatment will mean prolonged pain and suffering for the patient concerned.
However, there are sadly times when medical professionals fail to establish the correct course of treatment. For example, doctors may determine that a plaster cast is sufficient, when in actual fact surgical repair is necessary. This form of medical error will mean a fracture does not heal properly (if at all), impeding a patientís recovery.
Claiming for negligent fracture repair
If you have suffered a fracture that needed surgical repair, but this repair was delayed as the result of medical mistakes, you could be entitled to claim compensation for the unnecessary pain, suffering and loss of amenity you have been. To find out more, you should speak with us as soon as possible.
Make A Free, No Obligation Enquiry
Early legal assistance can be vital so please contact us for your free, no obligation enquiry now. Please call us free on 0800 234 3300 (or from a mobile 01761 490883) or complete our Online Enquiry Form.

---

Testimonials
"Before we contacted you we had no real idea that we had grounds for a medical negligence claim but after speaking to you if became clear that Wendy was indeed treated poorly. Chris took the time to explain what was happening and kept us to speed. Our deepest gratitude to you all and Chris in particular."
"I would like to say a big thank you to you for making this whole process easy and relatively painless. You kept me informed throughout and you were always polite and courteous in all forms of communication. I would not hesitate to recommend you to friends and family, so a really big thank you and I wish you all the best in the future."
» Read More Medical Negligence Testimonials?