Cauda Equina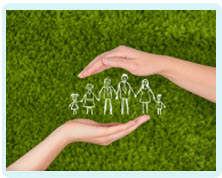 What is Saddle Paraesthesia?
The term 'saddle paraesthesia' refers to a symptom which could quite possibly be a sign that the patient is developing cauda equina syndrome.
The meaning of 'saddle paraesthesia'
The 'saddle' area is the region of the body which would come into contact with a saddle such as the upper thighs, buttocks and genital and perineal area between the legs.
'Paraesthesia' refers to sensations of burning, tingling or prickling of the skin.
When someone experiences symptoms such as these around the saddle area, it may be because their cauda equina nerves at the base of the spine have become compressed and their ability to feel sensation in the lower body has is becoming impaired.
Red flags symptoms of cauda equina syndrome
A patient who attends their GP or A & E unit with saddle paraesthesia, especially where they are also suffering with lower back pain, should be examined and questioned regarding other possible symptoms of cauda equina syndrome.
A failure to recognise that the patient's saddle paraesthesia may indicate compression of the cauda equina nerves may leave the patient susceptible to rapid deterioration of function and loss of bowel and bladder control.
Symptoms which should be checked for include the following:
Is the patient having difficulty passing urine?
Is the patient losing the sensation of needing to urinate?
Can the patient feel themselves when wiping after going to the toilet?
Is the patient experiencing an alteration in sexual sensation?
Is the patient experiencing any weakness in the legs or ankle reflexes?
Depending on the outcome of these investigations, it may be necessary for the patient to be referred for an emergency MRI scan. If they are developing cauda equina syndrome, it is likely that they will need surgery within a matter of hours in order to avoid a considerable loss of function and sensation in the lower body.
If the patient is not thought to be in need of emergency attention, it is crucial that they are warned of the red flag symptoms of cauda equina syndrome (as listed above) and the need to attend A & E immediately if they should develop.
Medical negligence
A failure to check for further symptoms of cauda equina syndrome in a patient suffering from saddle paraesthesia and lower back pain may be considered to have been negligent.
A failure to warn such a patient of the red flag symptoms could also be regarded as substandard care.
Speak to a solicitor today
Where such failings lead the patient to suffer a poor, long-term outcome due to delayed surgery, it may be appropriate to make a claim for compensation.
Contact us today to talk to a specialist medical negligence solicitor with expertise in cauda equine syndrome claims.
Please call us on 0800 234 3300 (or from a mobile 01275 334030) or complete our Online Enquiry Form.

---